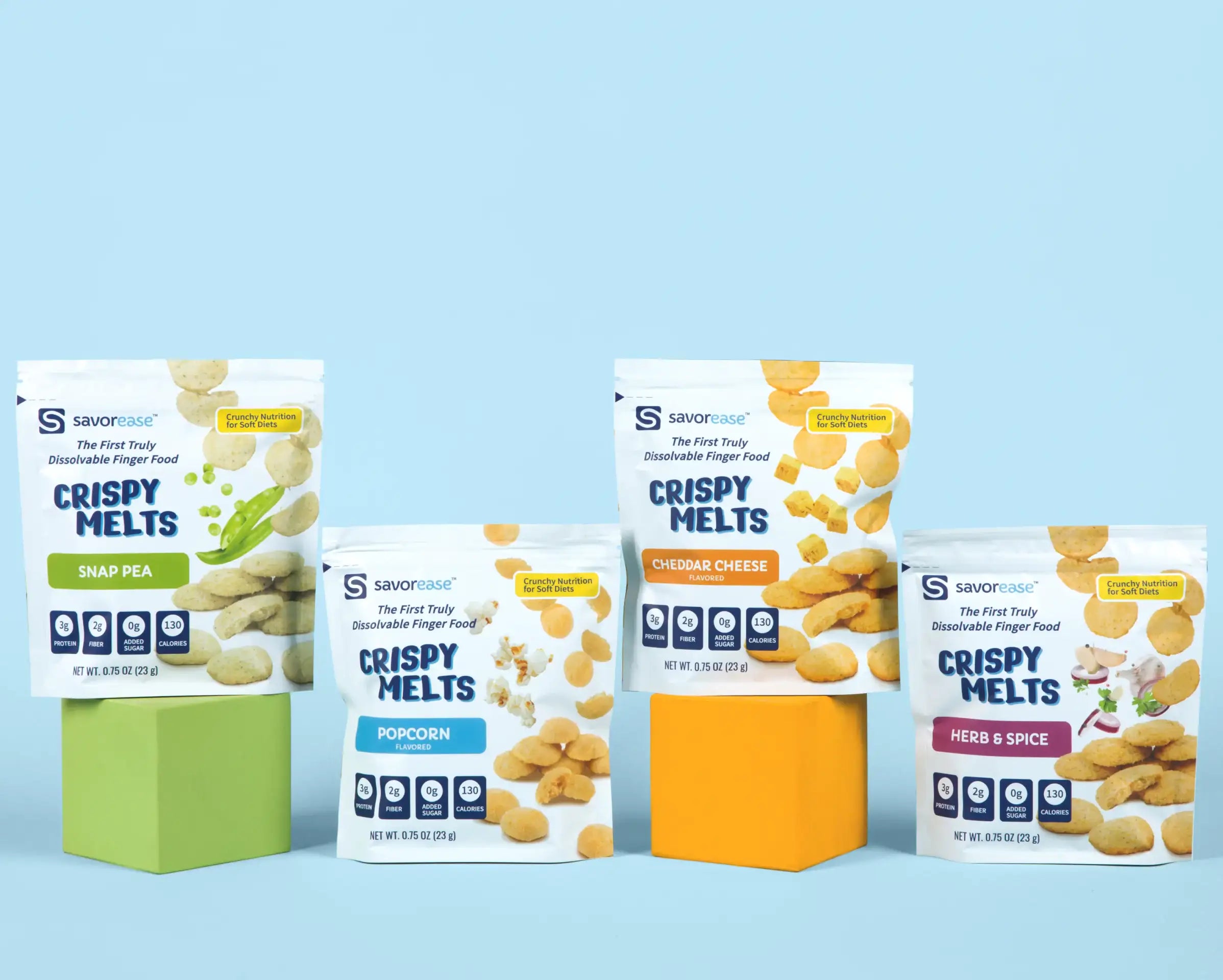 A better choice to improve food satisfaction and nutrition for adults on soft diet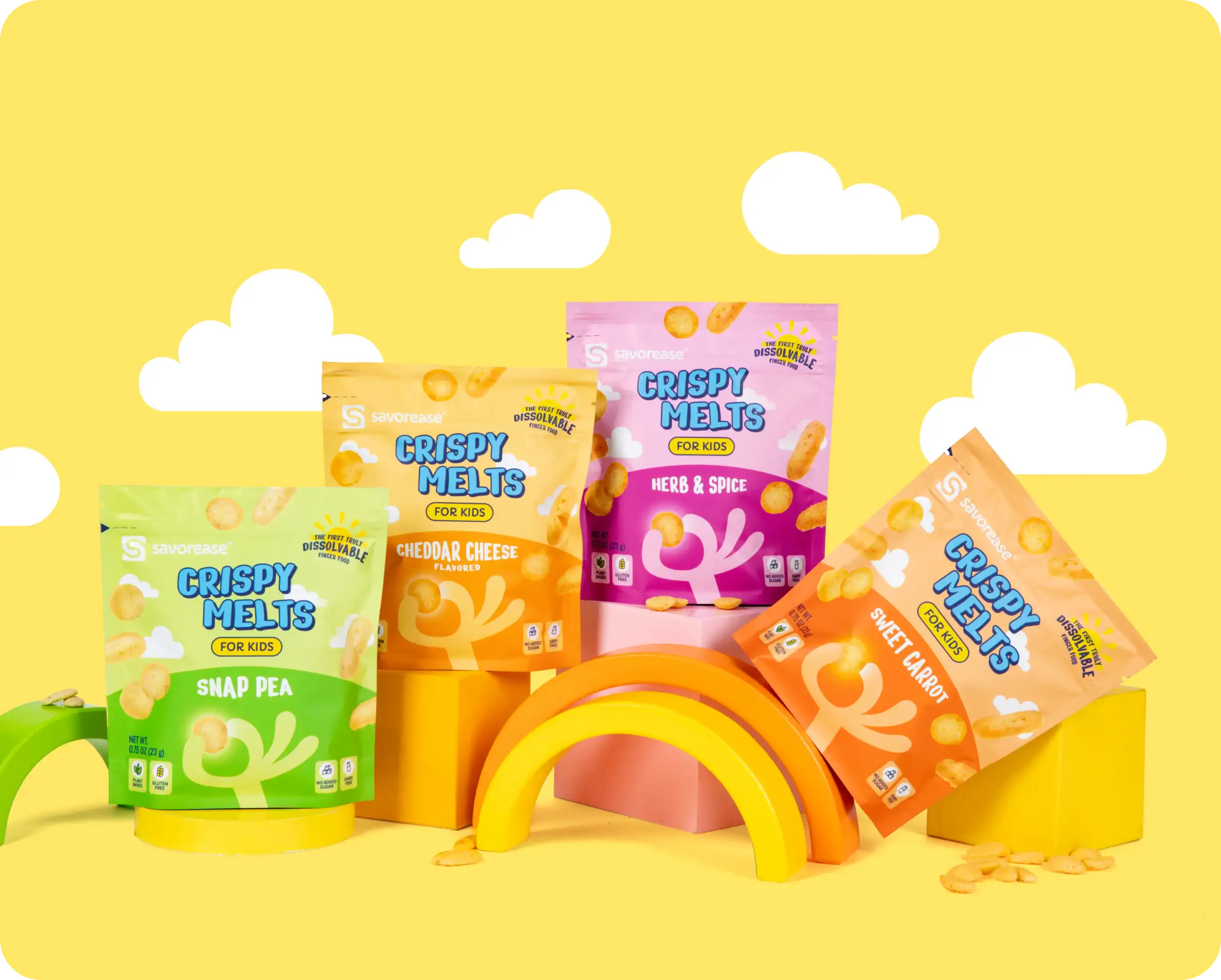 Small fun shaped Crispy Melts are perfect for little mouths and offer the best first step to solid food
HOW IT WORKS
1

Break the silence of a soft diet with your first bite.

2

Enjoy the mouthfeel of a truly dissolvable solid that provides more flavor than purée.

3

As easy to swallow as purée, but WAY tastier.
TAP TO DISCOVER WHO CAN BENEFIT
Our unique foods support the nutritional, swallow and feeding therapy needs across the lifespan. We make food that is fun and functional to return joy and support wellness.
Why Savorease?
Growing up with chewing difficulties, she knew firsthand the hardships of a soft diet. As an oral reconstruction specialist and chef, she decided to take a new approach to nutrition, dining dignity, and eating/swallowing therapy. She developed a unique, effective and delicious way to support eating enjoyment, healthy nutrition and eating ability. Savorease is craveable nutrition that revives your senses, and gives you back the "joy of crunch".
High-dissolve Crispy Melts exhibit greater swallowing efficiency than purée
Transitional food texture exhibited greater swallowing efficiency when compared to purée and regular food textures in this retrospective analysis of dysphagic patients undergoing FEES
See This Research